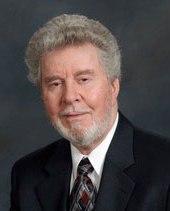 James Allan Matte, CPI, President of Matte Polygraph Service, Inc., located in Williamsville, New York and Director of the Matte Institute of Polygraph Science, has been internationally recognized as an Expert in Forensic Psychophysiology. He is the author of three textbooks and two supplements on forensic psychophysiology using the polygraph.
Matte is the American Editor of the International Society of Polygraph Examiners and a full member of the American Polygraph Association. He is also the Honorary President of the British Polygraph Association, Honorary Life member of the Pennsylvania Polygraph Examiners Association, the American Society for Testing and Materials, the Society for Psychophysiological Research and the Association for Psychological Science.
Matte is also the recipient of the prestigious John E. Reid Memorial Award for Distinguished Achievements in Polygraph Research, Teaching or Writing awarded by the American Polygraph Association. In addition, he is also the recipient of the Robert & Mary Henson Memorial Award as the Outstanding Graduate of the Backster School of Lie Detection.
James Allan Matte is a former Special Agent, USAF Office of Special Investigations (OSI), and a retired Special Agent of the U. S. Army Criminal Investigations Command (CID).